Current Kaitiaki o te Taiao Mahi
---
Kaitiaki o te Taiao | Guardians of the Environment
Tēnā koutou katoa nā Kaitiaki o te Taiao (KT) Team – Sylvie, Daren and Shappy
Generally
The KT Team continues to face a steady increase in workload, meaning the Team is busier than ever. Daren Horne, a key member and Tohu Kaitiakitanga of the KT Team, has a new office at Te Āwhina Marae. The Kaitiaki o Te Taiao Office at Te Āwhina Marae is open to Whānau assisting with taiao mahi or with related enquiries. All general enquiries continue to go through the main Trust Office located at Waikawa Marina, or by phone (03) 573 5170.
An update on some of the important projects the KT Team is taking the lead on or involved with follows.
Te Arahanga condensed Report
Training updates:
Three GIS training sessions were held on March 10, 13 and 14 and were attended by 11 tauira. The Cultural Health Indicators (CHI) module for coastal and estuarine areas was held in Mohua in the first weekend of May and was attended by 10 tauira.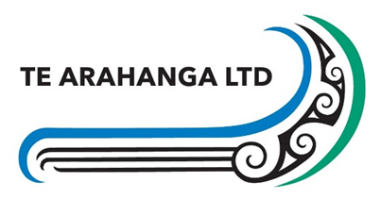 Iwi monitoring mahi:
Through February to May, iwi monitors have been busy with mahi associated with the following sites/projects; Motueka Stop Bank Restoration, Waikawa Sewerage Upgrades, Harrington House, Tasman Forest new bridge (Riuwaka), Rocks Road Culvert Refurbishment, subdivision at Seaton Valley, the sewerage upgrade project at Headingly Lane, Chorus fibre upgrades at Riwaka and private dwelling excavations at Frenchman Bay.
Tōtaranui / Kura Te Au (Sounds) Rohe
Regenerative Tourism Workshop – Tōtaranui / Queen Charlotte Track Pilot Study Update:
The KT Team continues to have deep connections in what's emerging in this space, as a consequence of the Covid-19 adjustment to better understand tourism impacts and the way we might, responsibly, improve the industry performance. The KT Team is currently co-leading a national pilot study / project on 'Regenerative Tourism' with DOC, centred on the Queen Charlotte Track.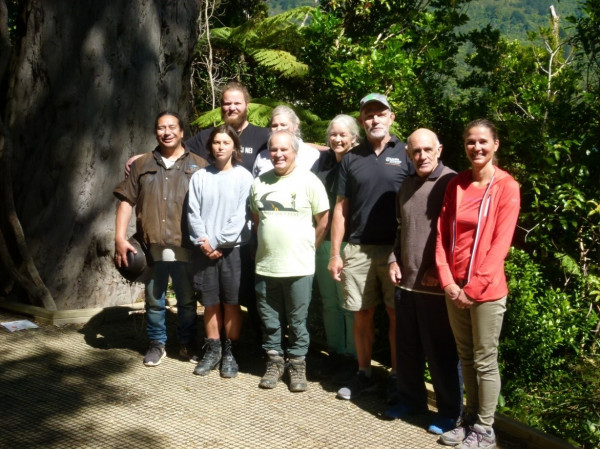 Photo 1: Attendees at the February 2021 Regenerative Tourism Field Experience
standing beneath a 1000-year-old rimu tree near Furneaux Lodge
The way it is envisaged that regenerative tourism might be enabled is to progressively develop a mechanism whereby the tourists who are marketed to are Highly Valued Tourists (responsible tourists, as opposed to those who are historically high value tourists, attracted by marketing, simply because of their spending ability. Highly Valued Tourists will visit Aotearoa, responsibly, and depart its shores leaving, desirably, a net positive contribution. It is anticipated that Māori Cultural Tourism will benefit from this work.
In Spring, it is planned to bring Senior DOC staff to the Rohe for another two-day field experience, this time beginning that hīkoi with an overnight stay at the Waikawa Marae, by way of receiving them as manuhiri into the rohe as the starting point of their experience.
Waitohi Ferry Terminal Upgrades Project Update
The Expert Consenting Panel circulated draft conditions on April 13. Te Ātiawa responded with comments on April 29. On May 6, Te Ātiawa received notice that consents had been granted subject to conditions by the Panel. Based on the decision, some expected engagements involving Te Ātiawa include:
Involvement in the Design Forum to provide specific recommendations on the final design elements of the Waitohi Picton Ferry Precinct, including landscaping, Māori cultural expression and the terminal building's external materials and finish.
Whānau members to participate in Marine Mammal Observational (MMO) training and mahi and bird survey / monitoring mahi.
Consultation about the final design of the retaining wall along Waitohi Awa and design elements of the Dublin Street Overbridge, including the new walkway under the overbridge.
Iwi Monitoring of excavation and dredging works and to assist in identifying any Māori cultural material / sites.
A copy of the full decision can be viewed on the Environmental Protection Authority (EPA) website at: https://www.epa.govt.nz/fast-track-consenting/listed-projects/waitohi-picton-ferry-redevelopment/decision-and-appeals
Waikawa Marina Extension - Update
As of April, approximately 60 vertical piles had been installed to the extent of the northern breakwater (See Photo 2). Piling now continues to the south along the eastern breakwater.
On May 5, the KT Team was advised that the Marina Mammal Observer (MMO) had spotted an orca in Waikawa Bay working on the Waikawa West Marina extension (see Photo 3 below). The MMO tracked the orca from the head of the bay as it swam up around the eastern side of the bay, then passed the piling barge out to the head out of the bay around Te Ihu Moeone ('the Snout'). As per protocols, piling stopped while the orca was in the area.
On completion of the vertical piles, work will begin on the northern breakwater to install raked piles and PE sleeves to prevent corrosion. In addition to the breakwater works, new non-disturbing moorings will be installed in the area directly to the north of the marina extension.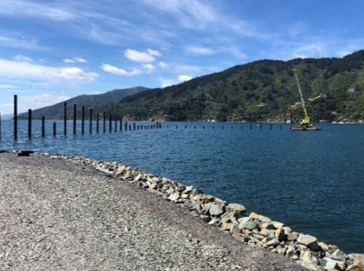 Photo 2: Piling progressing along the eastern breakwater.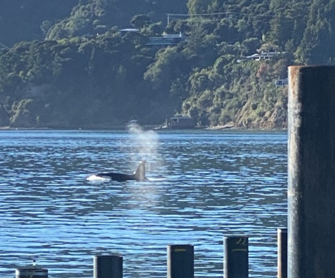 Photo 3: Orca spotted in Waikawa Bay on May 5
As mentioned in past Pānui, general updates on the project can be found here: https://marlboroughmarinas.co.nz/waikawanorthwest/
Whakatū (Nelson) Rohe
Nelson City Council (NCC) Plan Review

Daren continues to work closely with the NCC on Cultural Heritage Mapping. Consultant services are about to be engaged to support this mahi. Shappy attended an IWG Plan-related hui on Tuesday 16 March, involving Coastal Hazards.
Nelson-Tasman Climate Forum (NTCF) - Update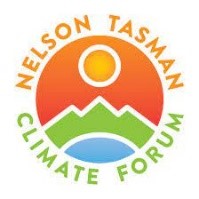 Shappy attended the NTCF Leadership Group hui on 17 March and 7 April. The next NTCF public hui- the AGM - is scheduled for May 22. It is proposed that Daren will represent the KT Team at this hui.
Project Mahitahi – update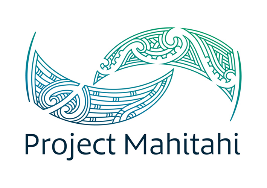 Shappy continues to monitor the pulse of the Governance Group and attend when possible. What follows is an indication of project deliverables for the next 12 months:
Work to deliver operational aspects of the programme (weed control, planting preparation, plan development for pest animal control);
Contract in place between NCC and iwi provider, to deliver Cultural Health Monitoring programme to set baseline for Mahitahi catchment;
Complete funding applications for provision of plants to support project;
Community plantings organised and on track for Autumn/Winter 2021;
Communications and Engagement Plan updated, and delivery of key messages through range of outlets, including at least one article in Nelson City Council publications.
Motueka (Tasman) Rohe
Tasman District Council (TDC) Plan Review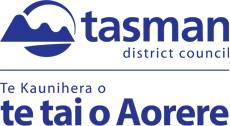 Following a long delay in meetings, a hui was held on May 14 covering:
Terms of Reference review – assessing success and improvements needed, clarifying purpose and role of the Iwi Working Group.
Timing of meetings and setting dates.
Draft Discussion Paper on Issues of Significance to Iwi Entities.
Issues and Options papers on cultural heritage topics.
Motueka Wastewater Treatment Plant Relocation Group
Over the last year, TDC has been working with ngā Motueka Iwi, the District Health Board, Tonkin & Taylor, Wakatū Incorporation and Ngāti Rārua Iwi Trust to identify a new location for the Motueka Sewage Treatment Plant. At this stage, 15 sites have been proposed within the Riuwaka, Motueka and Lower Moutere areas. A Mana Whenua criteria assessment model is in development. Once this has been established, site visits with iwi and TDC will determine suitable locations for the new Treatment Plant. Stage two of the project will look at discharge areas and related methods. This will be an opportunity to implement higher standards of sewage and wastewater treatment.
---
---