Kia Hiwa RĀ
The Trust Office is now open under COVID-19 Status Level 1. Kindly practice safe distancing and sanitising requirements if you should visit. In the meantime please continue to review this website for updates from the Ministry of Health COVID-19 Updates. Click here »
The Trust Office is now open under COVID-19 Status Level 1. Kindly practice safe distancing and sanitising requirements if you should visit. In the meantime please continue to review this website for updates from the Ministry of Health COVID-19 Updates
Click here »
Latest Notices
Posted on 22 January, 2021
ADMINISTRATION ASSISTANT
PART-TIME
We are looking to recruit a very special person to work 3:30 – 5:00pm, Monday to Friday at the Te Ātiawa Trust Office located within the beautiful Waikawa Marina.
The successful person will be an experienced administration assistant with knowledge of Microsoft systems, Excel, MYOB accounting software; have excellent written and verbal communication skills, be super organised and detail conscious, with great numerical skills. Our preference is for someone with experience working in the unique kaupapa Māori environment with Iwi, already has an understanding of Tikanga Māori, is conversant in Te Reo Māori, and a registered Te Ātiawa o Te Waka-a-Māui member.
The position is varied and includes typing, editing, data entry, accounting administration, reception and answering the telephone. We will offer a very competitive hourly rate to the successful applicant.
If you have these skills, we would love to hear from you. Please send your CV to office@teatiawatrust.co.nz. Applications close 10 February 2021.
Posted on 18 January, 2021
Kia ora Whānau,
As is the case with many trading banks, Westpac are phasing out the use of cheques. By the 25th of June 2021, Westpac cheques will no longer be accepted anywhere. As a result of this, Te Ātiawa o Te Waka-a-Māui Trust and their associated entities will no longer be issuing cheques. All our payments will be made electronically to your nominated bank account.
Thank you.
Posted on 27 November, 2020
We would be keen to offer this position to someone from the Te Ātiawa whānau if there is a suitable candidate that would be interested in undertaking this work.
The position would be  4 hrs paid per day and will cover the 5 weeks from 27th December to 29 January 2021 (approx. 100hrs of work in total). Ideally I would like to have presence on the Island over the busy New Year period. The position would also entitle the ranger to a food and overnight allowance. The accommodation on the Island is in a tent.
Tasks would be the following:
Meeting island users and interviewing people on their experience and reasons for visiting the island.
Educating visitors on the islands values and  biosecurity risks
Observing and recording vessel behaviour
Collecting camp fees
Ensuring people are aware that no fires and no dogs are permitted on the island.
Please if you have anyone that might be interested get them to get in touch with me or if you have any other questions.
Nga mihi nui
Dan  
Dan Palmer
Biodiversity Ranger
Department of Conservation—Te Papa Atawhai
DDI: +64 3 520 3049 | MOB:027 2042380
Waitohi/Picton Office
14 Auckland St | PO Box 161 | Picton 7220
T: +64 3 520 3002
Conservation leadership for our nature Tākina te hī, Tiakina, te hā o te Āo Tūroa
Posted on 26 November, 2020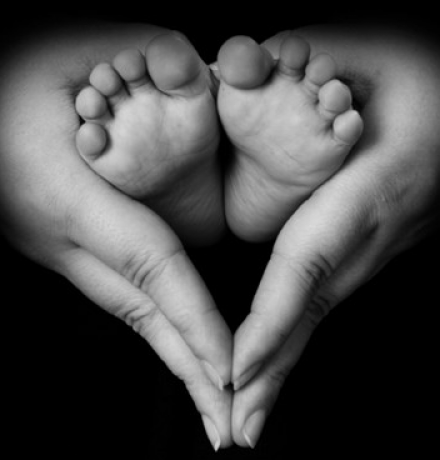 Taonga Kāmehameha
Pēpi Hou Tohu Whānaungatanga – (Newborn baby birth-certificate reimbursement)
At the recent Trustee Board Hui, held in June 2019, it was agreed by the Trustees that all newborn pēpi born after 1st July 2019 will be eligible for a reimbursement for the purchase of a Standard Birth Certificate, currently at cost of $33.
To be eligible for this the parents or legal guardians of the child must be a registered member of Te Ātiawa o Te Waka-a-Māui Trust and provide a receipt of purchase and Birth Certificate.
A great way to also register your pēpi. If you require more information, please contact the Office on 0800 284 292
Posted on 14 October, 2020
Have your say on transport changes in Waitohi
The Ferry Precinct project is proposing an overbridge at the Dublin Street rail crossing, and changes at the Broadway crossing and the northern end of Market Street. What else might be needed to help people move around Waitohi, especially with the future arrival of larger rail-enabled Interislander ferries? The new ferries will carry longer trains, and increase freight and passenger volumes over time.
Click the link for more info: Planning improvements to the Waitohi/Picton Transport Network